Industry Experts
Dr. Perricone
The first line of defense against free radical damage belongs to a compound in the body known as alpha lipoic acid.
Nicholas Perricone, MD, FACN, is a board-certified clinical and research dermatologist. Dr. Perricone completed medical school in just three years, graduating with distinction. He completed his internship in Pediatrics at Yale Medical School and his Dermatology Residency at Ford Medical Center.
Dr. Perricone is regarded as the Father of the Inflammation Theory of Aging. He is the author of the three New York Times Best Sellers, The Perricone Promise (Warner Books 2004), The Perricone Prescription (HarperCollins 2002), and The Wrinkle Cure (Warner Books 1998). Dr. Perricone is featured on Oprah.com – Learn More.
Dr. Lester Packer, Ph.D.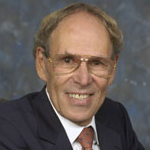 "*Alpha-lipoic acid, which has been referred to as 'a universal antioxidant', is unique because it is both fat and water soluble. Because it works both inside the cell and at the membrane level, you get dual protection. At the membrane level you get protection before free radicals can enter the cell. Any free radicals that make it beyond the first line of protection are combated right in the cell itself. In 1997 Packer was also interviewed about this "metabolic antioxidant" by ABC-TV Nightly News. In the interview, he said: "It [alpha lipoic] is probably the most potent naturally occurring antioxidant known to man. It stacks up stronger than all of them because, for one thing, it has its own antioxidant properties."
The world's foremost antioxidant research scientist, received his Ph.D. in microbiology and biochemistry from Yale University and was a professor and senior researcher at the University of California at Berkeley for 40 years. Dr. Packer established a research laboratory in the Department of Pharmacology and Pharmaceutical Sciences within the School of Pharmacy at the University of Southern California in 2000 to pursue studies on the biological action of antioxidants and their benefits for preventive medicine.
In addition to his membership in many professional research societies, Dr. Packer has held offices as President of the International Society of Free Radical Research, President of the Oxygen Club of California, and Vice President of UNESCO—the United Nations Global Network on Molecular and Cell Biology. Dr. Packer is also the recipient of numerous scientific achievement awards including three honorary doctoral degrees. In 2007, he was honored as a Chevalier (Knight) of the French National Order of Merit. He serves on editorial advisory boards for scientific journals related to biochemistry, antioxidant metabolism and nutrition.
Dr. Packer has published over 800 scientific papers and more than 100 books on every aspect of antioxidants and health, including the standard references "Vitamin E in Health and Disease," "Vitamin C in Health and Disease," "The Handbook of Natural Antioxidants," "Understanding the Process of Aging: The Roles of Mitochondria, Free Radicals, and Antioxidants," "Carotenoids and Retinoids: Molecular Aspects and Health Issues" and "Oxidative Stress and Inflammatory Mechanisms in Obesity, Diabetes, and the Metabolic Syndrome."
Learn More
Dr. Barbara Morris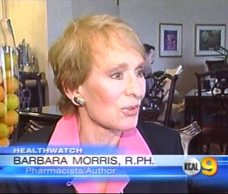 Barbara M. Morris, RPh, 79 years old, "Boomers Can Really Put Old on Hold", "Alpha lipoic acid – should be in your medicine cabinet!"
This vibrant anti-aging expert—speaker, author, and working pharmacist—campaigns to overturn traditional thinking about "aging gracefully" in our society. A 76-year-old powerhouse, Barbara promotes controlling the aging process by Putting Old on Hold. Barbara says that Putting Old on Hold has enormous personal, family, social, financial, and political value. Today, over 40,000 people in the U.S. are 100 years old. By 2050, 1 million people will be centenarians. Follow Barbara's advice to Put Old on Hold and you can look forward to a youthful, dynamic, and fulfilling second life.